The NBA has announced today that 13-year-old Londoners Ines Goryanova and Noah Myers, both playing for the Newham Youngbloods in East London, have been selected among the 10 boys and 10 girls who will represent the Europe and Middle East region in the second Jr. NBA Global Championship in Orlando, Florida.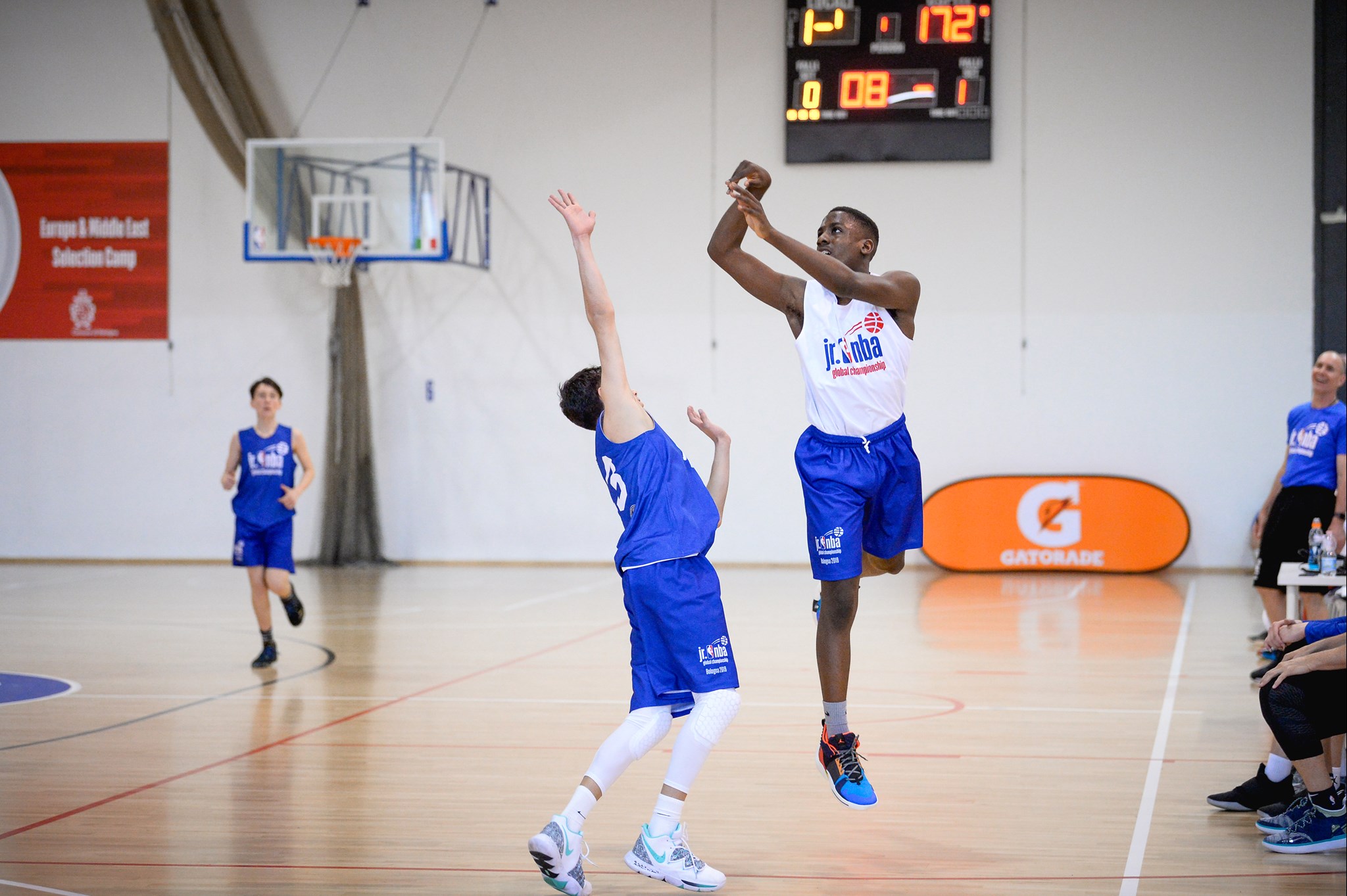 The Jr. NBA Global Championship is a youth basketball tournament for the top 13- and 14-year-old boys and girls teams from around the world that will be held Aug. 6-11 at ESPN Wide World of Sports Complex at Walt Disney World near Orlando, Florida.
The 20 youth players representing 14 countries were chosen following a week-long section camp in Bologna, Italy. The camp featured 60 13- and 14-year-olds from 24 of the of the European and Middle Eastern countries where Jr. NBA programs currently operate. Coaches Petar Marinkovic (Russia) and Robin Foniok (Czech Republic), and Teijo Sandvik (Finland) and Freddy Umbelina (Portugal) were selected to coach the boys and girls teams, respectively.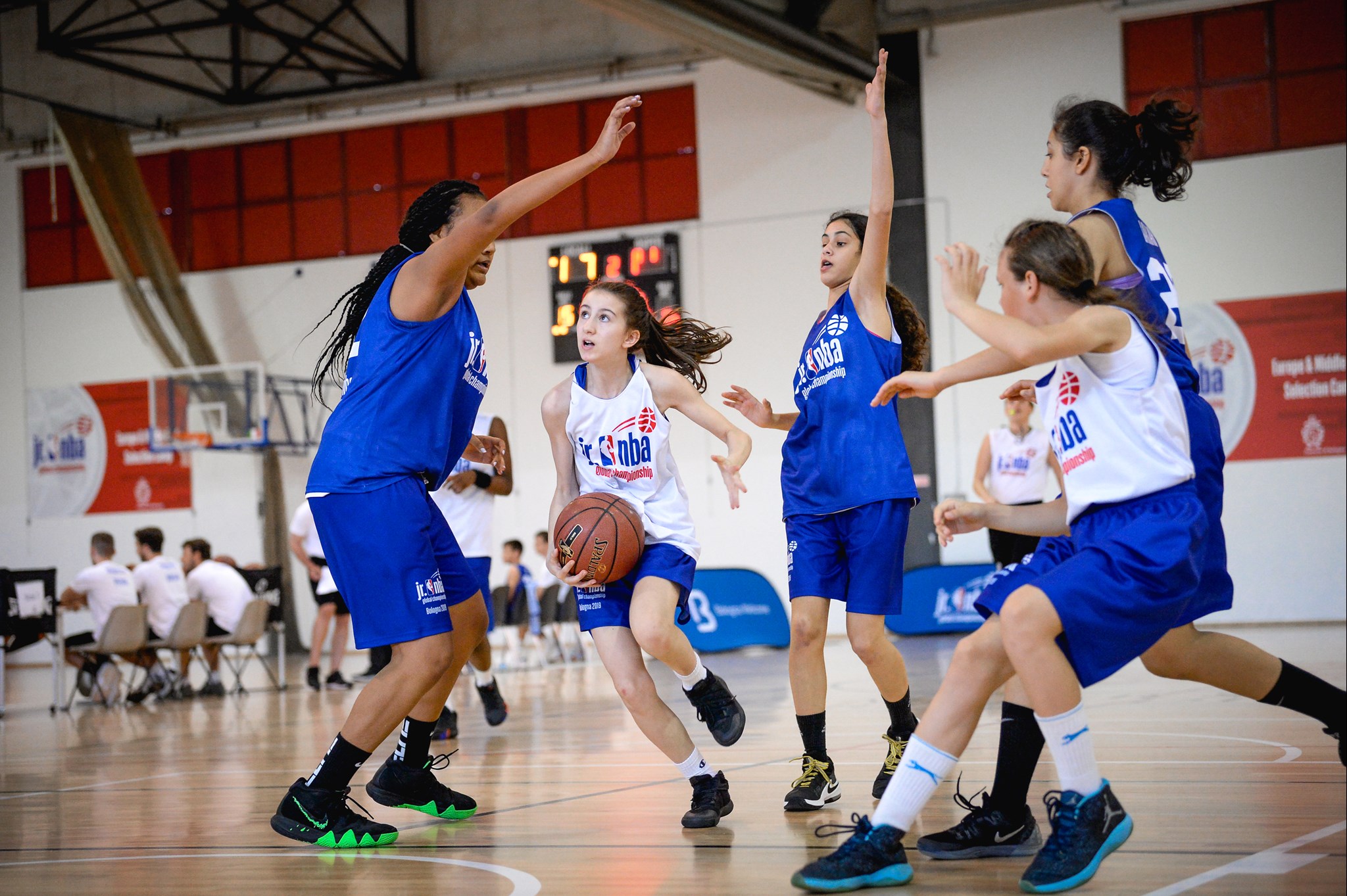 In the inaugural event last year, the Europe girls team won the international division to advance to the global championship game where they lost to the U.S. Central girls team. The Europe boys reached the international semifinals where they were defeated by the tournament runner-up, Africa & Middle East.
The Jr. NBA Global Championship will feature boys and girls divisions, separated into U.S. and international brackets that begin with round-robin play and continue with single-elimination competition. The winners of the U.S. and international brackets will play in the global championship games on Aug. 11. During the weeklong event, all 32 teams will participate in activities designed to reinforce the Jr. NBA's core values and provide the players with development opportunities and memorable experiences off the court, including life skills sessions, Disney park visits and a community service project.
Ines Goryanova – Newham Youngbloods
On the camp in Bologna
Ines: "The whole experience has been very enjoyable. It's also been tough, but mostly enjoyable. I've worked hard and the coaches have helped me get through it. It's really cool to have people from all over Europe here. It's very competitive, but you can learn a lot from them and they can learn from you in return."
On her chances to be selected for the Finals in Orlando
Ines: "I'm not 100% sure, because everyone is good here, so you have to work really hard to be selected. It would mean a lot to go to Orlando, I've worked really hard and I really want to do well."
On the level of talent on display in Bologna
Ines: "Not really. I know that last year it was really high, so I expected it to be high."
On the NBA and WNBA
Ines: "I follow the WNBA. I like Candace Parker [Los Angeles Sparks] a lot because she always helps her teammates out, she's a great team player, selfless. I want to have my own style though."
On the Newham Youngbloods
Ines: "I enjoy the Youngbloods because we are a team. We're all such good friends, which makes our relationship on the court and off the court stronger."
On getting into basketball
Ines: "My mum used to play for the national team in Bulgaria and I started playing myself when I was three."